Stone City, LLC is a social impact company founded in 2017 with a mission to add value to every aspect of human life by providing products, entertainment, and community services that enhance the quality of life and encourage creativity. Over the years we have partnered with artists, organizations, and change makers to execute their creative, business, and social impact objectives.
Stone City is a full-service consulting company with expertise in social media marketing, email marketing, creative content, and business and personal branding and design services. 
We also offer experienced, exceptional event planning and execution. In 2018, we began live music production and talent buying and contracting. Stone City has successfully produced listening rooms that have featured artists such as The Secret Sisters, Supaman, The Steel Wheels, The Portland Cello Project and more. In 2022, we created and produced the First Annual Centerfest Music Festival, featuring six bands and over 30 vendors.
Stone City is well known for our philanthropic work and supports numerous initiatives for positive change, including:  Diversity & Inclusion, Making Kindness Cool…again,  Education and Supplies to End Period Poverty, Education and Products for Clean Skin Care, Fundraising for Socially Impactful Causes, and partnership with todays leaders, brands, and thinkers to help execute any impactful and important initiative in line with our mission.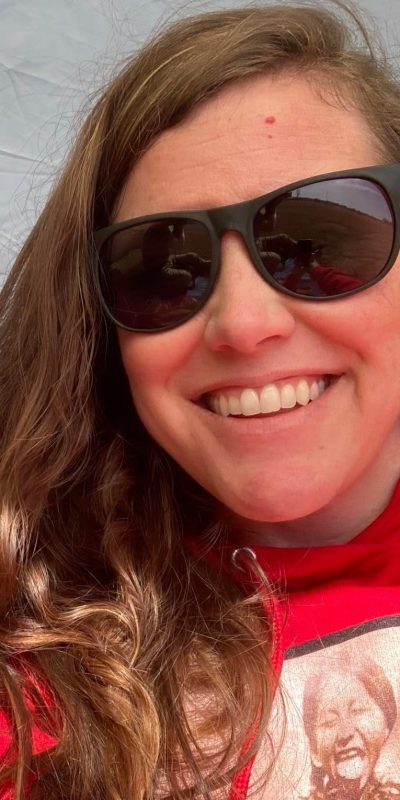 Community is at the heart of everything Renee Rummans does. Her enthusiasm for the things she loves is contagious, and her warm, welcoming energy brings people together. Whether she's fundraising to build a local skatepark, organizing a music festival, or spearheading a downtown mural project, Renee has a passion for creative connection. Renee has an artist's eye for design, and an administrator's attention to detail. She is a passion-driven leader skilled in community organizing and large-scale event planning and management.
Stone City began with a commitment to making the world a better place. Renee lets her passions drive her projects, collaborations, events, and products. She loves partnering with other creatives, and she knows that the best way to bring inspiration and a sense of community is through art, whether it be digital, painting, music, writing, food… you name it, if it involves creatives, Renee wants to be a part of it. Her passion lies in figuring out ways to connect others through the things she loves.
Somewhere between bringing exclusive, high-quality events to Central Montana and beyond, skillfully managing her clients branding and social media, and raising her family, Renee finds time to create all-natural skincare products that have found a loyal following. Renee shares her life with her husband Dave and her two awesome kids.